Would you like to make more sales
and cut your costs… by marketing less?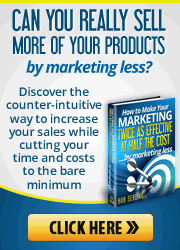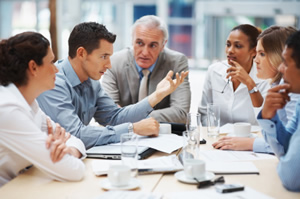 We help companies make more sales and substantially reduce their marketing costs by marketing less. As counter-intuitive as this may sound, we help you achieve this in two ways:
First — We help you recognize that the bulk of your profits come from just a few products, customer types, and marketing pieces that vastly outperform everything else. Then we use our proprietary Profit Optimization Process (POP) diagnostic tool to identify your stand-out products, customers and marketing pieces (which are rarely obvious) and help you fully capitalize on them.
Second — Our fee structure and guarantee are unique too. Except for a small retainer, you pay only for the results we produce for you. And even that retainer is refundable if we fail to deliver what we've promised. So we only make money after we've made you money.
We'd be happy to run our diagnostic tool on your marketing at no cost and let you know if we can help you increase your sales by marketing less. To get a complimentary POP Analysis just click here.
TERMS OF SERVICE • COPYRIGHT • PRIVACY • DISCLAIMER • ANTI-SPAM
Copyright © 2015 Profit Alchemy. All Rights Reserved.