I do the work, you collect the sales
With this "done for you" email marketing campaign, I'll write the emails and deliver them to you in word-for-word format. Just paste them in and hit the "send" key. You'll either see a substantial boost in sales — or it costs you nothing.
Here's what some of my clients say about these "done for you" emails:

"You have almost doubled my best day ever and it's only been 8 hours since I hit the send key".
Sam Snowdon
RBI


"I knew I couldn't lose out by trying out this campaign, and am ecstatic about the results. I mean all I did was lazily copy and paste a few emails that were written for me, and I made over 150 sales in under a week. This is great especially as the campaign only went out to freebie subscribers who hadn't bought from me before!"
Dave Gale
FreeOnlineMarketingVideos


"This campaign is nothing short of amazing. Personally, I didn't think it would work well on a high ticket item that's been marketed fairly heavily prior to implementing this campaign. To my surprise, it produced 34 NEW sales and all I had to do was push a button. Seriously, it just doesn't get any easier than that. Your campaign is complex in psychological structure, but easy to implement (you don't need to know all of the 'psychological buttons' being pushed, you just need to implement it as instructed). If you can follow directions, you will make more money. It's as simple as that."
Keith Baxter
Modern Click


"I wanted to say thank you for the excellent email campaign that you created for me. It performed 50% better than any campaign I've sent to my list over the past six months. I promote heavily to my list, so the fact that your campaign could achieve this in about 7 days is amazing."
Folusho Orokunle
Online Marketing Consultant

From: Bob Serling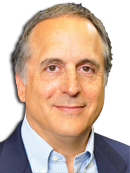 If you're like most business owners or entrepreneurs, you can always use more sales, right? Well, here's a way to get them and I'll do all the work.
The way it works is very simple. We'll get on Skype and I'll ask you a few questions about your business, your product or service, and your customers.
Then I'll take that information and write an email campaign for you that's guaranteed to give you a substantial boost in sales.
How well does this work? Take a look at this case study of the results one of these "done for you" email campaigns produced for one of my clients.
Case Study: Increased profits of 337%
in the middle of this tough economy
David Nevogt is the CEO of Pure Point Golf, a company that sells instructional videos to an eager market of raving fans who are always looking for new ways to take a few strokes off their game. While his sales are solid, David did notice some drop off due to the tough economic times we're going through.
So he decided to give my "done for you" email service a test, knowing that similar emails had been proven successful before and that I'd do all the work for him.
Now, I knew how well this style of email had done in tests to my own list, but I never like to over promise, so we agreed that an increase in sales of 50% would be an excellent result.
But the results that David reports far exceeded that...
"Not only are your campaigns fast and easy to implement, but they make good money and almost all of it goes straight to the bottom line. I had a 337% increase over my average daily sales on the days that I ran these campaigns. You write good campaigns that are customer-driven, and your team does most of the work, sending the campaigns over in word-for-word format."
David Nevogt
PurePoint Golf
Since then, I've written similar campaigns for a number of other clients and they've produced great results too. You can see how some of these clients describe the results they got in the right-hand column on this page.
How your company can enjoy similar results
If you have an email list of at least 3,000 and would like to have me do all the work of writing a winning email campaign that you just cut, paste and send, we should talk. However, in order for this to work, you must actually own the list, not be promoting as an affiliate for someone else.
I'll create the entire series of emails for you and deliver them to you in word-for-word format ready to go. All you have to do is paste it into your email program, hit the send key and watch your sales take off.
You'll like my fees too
To make this as affordable as possible, I'm making this service available on a "sliding fee" scale. There are two parts to this — a small retainer and a share of the profits.
The amount of my retainer will depend on the size of your company and how much profit you stand to make. But regardless of the size of your company, I can assure you that the retainer will be quite reasonable.
Then the balance of my fee is 20% of the profits my email campaign produces for you — but only AFTER you've banked your profits. This way, you're only paying for real results.
Plus, your results are completely guaranteed. If the email campaign I create for you isn't profitable, I'll refund your retainer. Simple as that. So there's really no way you can lose with this.
If you'd like to get started, here's the next step. Just use the form below to provide me with some basic information about your business. It shouldn't take you more than 5 minutes to fill in the information and submit your online request. And submitting your request does not obligate you to use my services.
I'll review your request and get back to you within 48 hours to let you know if this "done for you" program makes sense for you and we should talk a bit more about it by phone.
I look forward to helping you produce an immediate and substantial increase in your sales.
TERMS OF SERVICE • COPYRIGHT • PRIVACY • DISCLAIMER • ANTI-SPAM
Copyright © 2013 Profit Alchemy. All Rights Reserved.