Business growth coaching...
What if your business coach absolutely guaranteed
you'd make money?
From: Bob Serling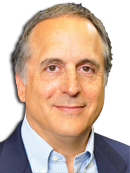 Can I be blunt?
Most coaches have it backwards. They expect you to pay them a small fortune to start working with you and trust that somehow you'll see a return on your money. Frankly, I think that's nuts.
The way I see it, when you hire a business coach, you should know with 100% certainty that you're going to see a sizable return on your investment. And you're going to see it soon. Like within two weeks.
Sound like an impossible task?
It isn't if you and I decide to work together. Because when you hire me to coach you in growing your business, I guarantee that I'll produce a minimum of $25,000 in sales for you within the first two weeks or my services cost you nothing.
No ifs, ands or buts about it.
Here's exactly how I'll create an immediate sales surge for you
Instead of putting you through a long, drawn out "needs analysis" like other coaches do, the very first thing I'll do is use one or both of the following growth tactics to bring you a minimum of $25,000 is sales immediately.
Business Growth Tactic #1 is a proven "rapid sales growth" marketing campaign. I'll deliver the entire campaign to you in ready-to-go format. All you have to do is cut, paste and hit the send key and a remarkable number of new sales will roll in over the next week.
So how well does this campaign work? Take a look at the results one of my clients who recently used it reports:
"Not only are your campaigns fast and easy to implement, but they make good money and almost all of it goes straight to the bottom line. I had a 337% increase over my average daily sales on the days that I ran these campaigns. You write good campaigns that are customer-driven, and your team does most of the work, sending the campaigns over in word for word format.
David Nevogt
PurePoint Golf
Business Growth Tactic #2 is a quick but deep "marketing xray" that identifies key areas of your marketing where performance can be multiplied immediately. These are areas that appear to be performing well, but could actually produce double or triple the results with the simple improvements Iíll give you.
Any one of these improvements can produce an immediate influx of sales and continue to do so for years to come. In fact, hereís an example of the type of ongoing results one of my clients is currently enjoying:
"Just wanted to give you an update. As you know, my first use of the new campaign produced nearly $60,000 in pre-paid bookings. So a couple of months later, I figured it was time to use it again. This time, I sent the same piece, but combined it with another proven tactic to upsell the new buyers in the clinic. The results were even better — just under $100,000, all pre-paid for the 10 days this campaign ran. I love how much these campaigns remove nearly all the risk and give you a powerful advantage even during the recession".
Dr. Peter Ursel
Kawartha Skin Care
The bottom line is this — my only focus when we start working together is to make sure that you bank at least $25,000 before we do anything else. And if I can't achieve that for you, then my services won't cost you a dime.
And actually, my services never cost you anything. Because each month that we work together, I guarantee that I will either make you a lot more money than my fee, or you don't pay a penny.
Am I going out on a limb by making such a bold guarantee?
Nope, not at all.
You see, I can make this guarantee with complete confidence because even in these tough economic times, my clients' businesses are actually growing and thriving. Here's just a short list of what I'm helping some of them achieve:
One client reports that I pulled his business from the brink of shutting down and restored his sales to highly profitable, pre-recession levels
When I estimated that a new lead generation system I created would produce a response of nearly 70%, in actuality the client enjoyed a perfect 100% response
I repositioned a client's product to focus on an overlooked benefit that offered greater value to their customers, resulting in an increase in profits of 714%
Developed a simple licensing strategy for a training company that added $1 million in additional profit the first month alone, and a total of $2.6 million for the year
Identified a new profit center for a client that doubled his best day's sales in less than 8 hours
Recommended simple "add on" marketing campaigns that increased the profits for a client by 337%
Devised a "sales stacking" strategy that increased sales of a French company's dating product by 77%. Yes, the French need dating advice too!
Helped a sports training academy increase sales by 500% in the off season — and a massive 2,000% during their prime season
Have made it possible for a countless number of clients to take more vacation, spend more time with their families, and truly enjoy being in business again
How I can help you get similar or even better results
If you've read any of my articles or Brain Fuel Bulletins, then you know I have a unique (and some say very refreshing) take on marketing. After all, how could I produce the results you've seen above if I followed the conventional, cookie cutter wisdom?
Now, you've come here because you either think or know that you need a coach to get your business from where you are right now to where you really want to be. And you have a sense that my unique perspective is just what you need.
Maybe it's because this lousy economy has hit you hard and your sales are flat. Or maybe your sales are good, but your profits aren't what they could be.
Maybe you realize the way you've been going about growing your business has been the same for years and it's time for a change.
Or it could be that you're missing out on opportunities because you don't have the resources to take advantage of them. For example — if your strongest competitor shut their doors tomorrow and you could snap them up for a dime on the dollar, would you have the cash to write the check?
Maybe you're working too many hours for what you're getting in return. Have you lost that feeling of exhilaration you once had about your business? Or do you just have a gnawing sense that you should be getting more from your business, but you're not sure what that "more" is — or how to get it?
I can help you turn all these things around.
Right now.
But the way I go about it is very different than the conventional
paint-by-numbers approach other coaches use
Normally, when you begin working with a business coach, the standard procedure is to start with a "needs analysis". You fill out a huge set of forms that takes hours and scrutinizes every last shred of your business.
Ugh, that's about as much fun as having a root canal. So instead of burdening you with that, I start where you need the most help — creating an immediate sales surge.
And right after we've put that money in your bank account, we'll go to work on your overall marketing game plan. We'll take an in-depth look at your goals, what you're currently doing, your offers, your marketing messageÖ and much more.
And let me assure you, I will not drown you with the mountain of busy work that you typically get with a conventional needs analysis. The work we do together to devise your game plan will be fun, exhilarating, and most of all — highly profitable.
Plus, you can be assured that I'll work my tail off for you. Because don't forget, each and every month, I either make you far more money than my fee or my services cost you nothing.
One last thing. I don't mean to sound boastful, but just ask yourself — what other business coach comes even close to putting it all on the line like this? I can assure you, the answer is "no one".
Here's your next step
If you want real results rather than lip service, then we should talk.
As you've already seen, we'll start with a couple of powerful tactics you can use right now to produce a substantial flow of immediate sales. At least $25,000 worth.
Then we'll dig deeper and identify every opportunity available to you for growing your business and develop a comprehensive, but easy to implement game plan.
So how much is all of this going to cost?
First of all, your annual revenue should be a minimum of $200,000 (and preferably in excess of $1 million) for this to work for both of us. Otherwise, the cost will probably be too high for you, and without this level of sales, I canít really deliver the results Iíve promised here.
With that in mind, my fee for the Business Growth Coaching Program is $4,950 per month plus 3% of the gross sales increase I produce for you. And as youíve already seen, your results are guaranteed in two unique ways.
First, as I showed you above, within the first two weeks, you must see an increase in sales of at least $25,000.
Second, each and every month, I must deliver multiples of my fee to you in increased sales. If not, my services cost you nothing.
So you shoulder no risk whatsoever and you win in either case.
Ready to get started? If you feel my unique take on marketing is what you need and you'd like me to coach you in growing your business, the next step is to answer a few questions about your business and the goals you'd like to achieve.
This can be done in less than five minutes using the online form at the link below. I'll personally review your answers and get back to you within 48 hours. From there, we'll schedule a complimentary, no obligation Business Growth Consultation to see if it makes sense for us to work together.
Just click here to get started and schedule your complimentary consultation: