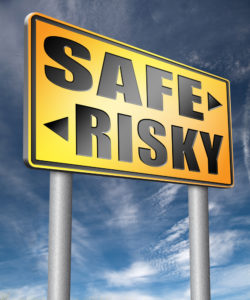 Do you know what the smartest way is to start a profitable business where you have little or no cost and no risk? It's to start a business that leverages assets that someone else has already created.
Here's a great example to show you what I mean.
A woman in the San Diego area near where I live created an amazing business based entirely on other companies' assets. She enjoys visiting day spas at high-end resorts, but didn't want to spend $500 or more to rent a room in order to get access to the spas. So she contacted a number of these resorts and offered to sell their unused spa time during the week or early mornings for a fraction of the cost of renting a room.
The benefit to the resorts is that they collect money for times when their spa facilities normally aren't being used. And the benefit for customers who take advantage of this is that they pay substantially less for spa access.
Most importantly, the benefit for the woman who came up with this idea is that she makes a nice commission on every sale and her business is now well into six figures. Plus, as a valued vendor, I'm pretty sure that she often gets to use these day spa facilities for free.
The key point, of course, is that she is leveraging the use of millions of dollars in assets with no cost to her. Those assets the resorts grant her use of in running her business include the resort grounds, the day spa facilities, the employees who operate those facilities, the equipment that's part of those facilities, and the reputation of these world class resorts. That's literally millions of dollars worth of assets!
Plus, while she's making an excellent living doing this, if her business were to collapse tomorrow (which it won't as it's growing substantially), she wouldn't have any capital at risk for any of these assets. Not to mention that if she tried to start a similar business and had to build her own facilities, the costs would run into the tens of millions before she ever opened her doors for business.
How to model this strategy to leverage your skills, knowledge, or interests
This case study features a method of leveraging other companies' assets that can easily be modeled for nearly any market. All it takes is a little creating thinking to model it to capitalize on your own skills, knowledge or interests.
Example 1. Let's say that you would like to use a personal trainer, but the high hourly rate has kept you from following through. EVERY personal trainer has slow times. Most days from 10:00 am to 2:00 pm tend to be slow because the majority of clients are at work.
You could arrange with a number of personal trainers to book their time for those slow hours at a reduced rate, taking a nice commission for yourself for each hour you book. Simply by reaching out to work-at-home moms and dads, you could start filling that time immediately. And chances are, most of the trainers would throw in an hour or two per week for you for free as a way of showing their appreciation.
Example 2. Love gourmet restaurants but the high prices keep you from dining out as often as you'd like? Why not start an off-hour gourmet dining club?
Connect with a number of your favorite restaurants and offer to bring in groups of people on off hours, especially midday Monday through Thursday when most restaurants are nearly empty. Then place a small ad on your local neighborhood network or newspaper to sell the space, keeping a nice commission for yourself on every sale.
You could make it even more appealing by targeting exotic cuisines, paleo friendly gourmet food, vegan friendly gourmet food, diet-conscious gourmet food and so on.
As you can see, the opportunities to apply this simple, powerful leverage strategy are endless. And it makes it possible for anyone to start their own business with very little cost and absolutely no risk whatsoever.
Announcing LeverageLab – your number one resource for innovative ways to start or improve your business by leveraging other companies' assets
If you're looking for a way to escape the rat race and create a business on your own terms doing something you truly enjoy, then you're going to love my new project LeverageLab. Each month I'll be bringing you innovative ideas you can apply right away to start or improve your business using other companies' assets with little cost and no risk to you.
To kick things off, I'll soon be publishing a free new ebook called Leverage – 11 low cost, no risk ways to make millions using the assets of large corporations. It guides you through 10 complete business models you can use to make serious money with few or no assets of your own – just like in the example above. So stay tuned, this free resource is coming soon.
* * * * * * * * * * * * * * * * * * * * * * *
Leave a comment and let me know what YOU think. How can you model this leverage strategy to create a successful business of your own?